Orbits: The Sandbox
Alpha 1.10 - Massive Overhaul!
---
Gravitational Art
Orbits: The Sandbox, has undergone a massive overhaul since the last update, with new features such as a complete UI redesign and audio-visualisation joining the party. The game has taken a new direction into the world of Gravitational Art, a concept that at the start of this project, I had never before considered. Orbits: The Sandbox has transitioned into a Beautiful, Chilled out game with which a user can create art like never before, on a celestial scale.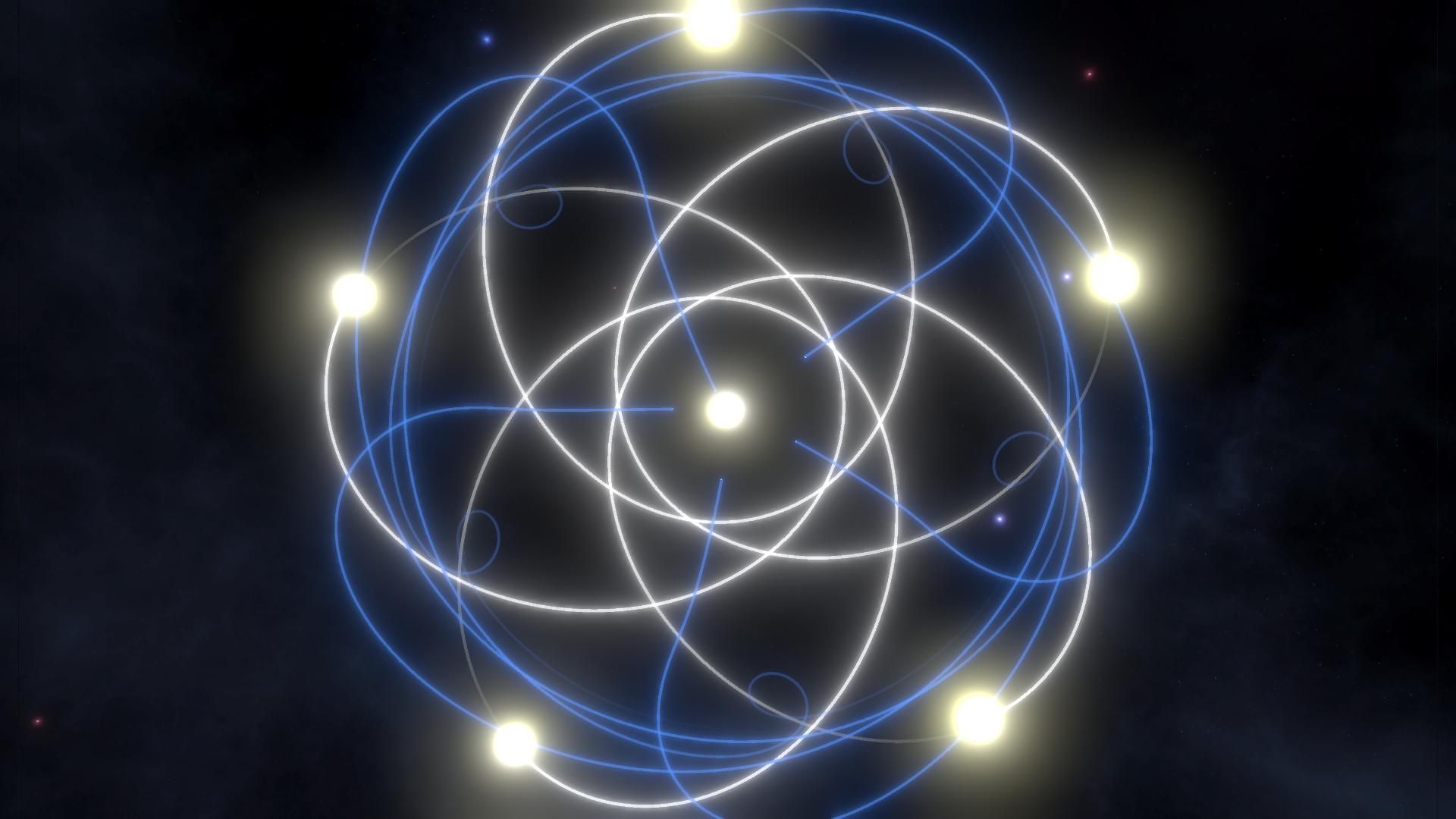 Change Log

+ Complete UI Overhaul
+ Neon Mode, in which the game reacts to the music to create cool effects.
+ New Celestial Locations to stage your creations.
+ New Soundtrack.
+ Trail Colours can now be manually customised for full artistic control.
- Control changes, the scroll wheel can now be used to zoom.

Thank you for your support, I'm very excited to hear what you think, and see what you create.
Files
Orbits: The Sandbox A1.10
73 MB
Orbits: The Sandbox A1.10
96 MB
Orbits: The Sandbox A1.10
77 MB